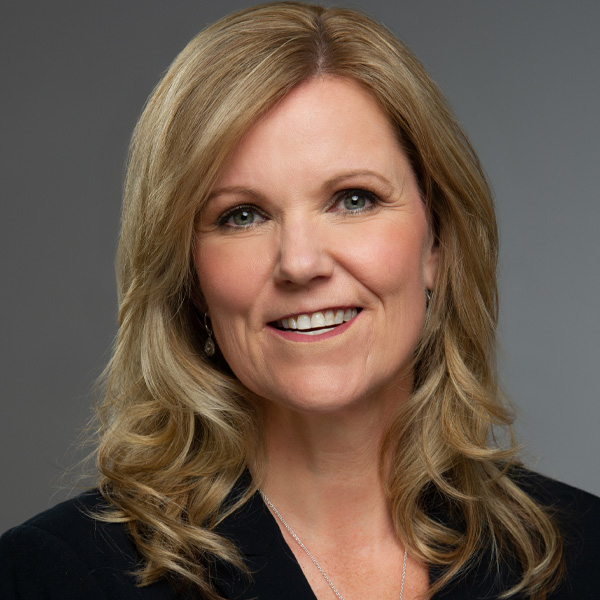 Growing Your Business with Michelle Neujahr
There is often so much discussion around starting a business, what it takes, and the resources needed in order for that business to succeed; but what we don't tend to hear as much about, is growing that business in a way that is sustainable and manageable for business owners, as well as their employees. 
To gain a little more insight into business growth and sustainability, we reached out to business powerhouse Michelle Neujahr, co-leader of the business growth group ScaleUp, Associate Professor of Business at Southern Maine Community College, and founder of

nu-yar

(among her many other achievements). 
Nu-yar is a business consulting company focused specifically on company growth, that helps dedicated business owners and executive teams improve their processes and execute strategic plans to reach their goals (and how to define those goals in the first place!)
Michelle is extremely passionate about helping business owners succeed, and we were lucky enough to get her insight into some important questions we have regarding business growth and sustainability.
Hi Michelle! So, how can a business owner build a business that is sustainable, and what are some of those steps?
Decide to make a commitment to regularly work 'on' the business and not just in it.
Have a solid business or strategic plan and update it regularly. Continue to map out where you are going, what obstacles you are facing and the next steps you will need to achieve to reach your goals.
Test your idea before launching. Do research to make sure people will buy what you are offering.
Start slow. Growing too fast can eat up cash and leave you feeling overwhelmed.
Build the right team. Identify the key roles needed and build your team with brilliant people who have different skill sets than your own.
Bootstrap whenever possible. Borrowing too much money can cripple a business.
Narrow your lane. Trying to be everything to everyone is not sustainable. Identify what you do well and focus on doing only that.
Document all processes and procedures from the beginning.
Know your numbers. Have well-developed financial projections and monitor your numbers diligently.
Be a student of your industry.
Are there any downsides/drawbacks to company growth?
Yes!
Growth is expensive. Growing a business eats up cash flow.
Growth is hard. It can be exhausting and stressful. Growth can stress the entrepreneur and lead them to fall out of love with the business they were so passionate about in the beginning.
Growth can be messy. Growth requires new systems and processes. Sometimes businesses do not see what the company will need during growth until things start falling through the cracks.
Growth may not be welcome by all. Employees may like the small feel of a company, may dislike change, and/or they may be afraid of growth.
Growth is not always the answer. Some companies are actually more profitable at a smaller size.
How can a business make meaningful connections with its customers and clients?
Pick up the phone. Calling current and past clients to just check-in and let them know they are cared about is key.
Listen. Clients tell us what they want and how we can best serve them if we listen and ask the right questions.
Be the expert in your field.
Ask for feedback about your product or service.
Have fun and stay positive! People want to do business with people they know, like, and trust.
What are a few key financial considerations to consider before choosing to grow your organization?
Profitability. Is your business currently profitable? If not, what do you need to do to run the business more profitably? Focus on profitability before growth.
Revenue. Does your business have a steady history of revenue? If not, why? If so, what has kept revenue steady and/or increasing. Understand and know where your revenue has come from.
Projections. Run the numbers using different growth projections. Understand what those increases in revenue will do to your business.
Cash Flow. Do you have enough cash in the bank to support your projections? Will you need a line of credit or other sources of funding? Having cash reserves is key for growth.
Systems. Do you have the right systems and processes in place for growth? If not, do you have the financial resources to obtain those systems?
Employees. Can you afford to take on more employees? Do you want to? Are your employees willing and able to grow? Does your organization have a growth mindset?
Lifestyle. Will growth support your life goals? Do you have the needed support in your personal life to go through the growth process? Do you want to grow?
What strategy can business owners put in place that allows the owner of the company to move away from daily tasks?
Get help from a trusted advisor.
Decide you are going to do whatever it takes to work through the process of moving away from daily tasks.
Download your areas of expertise by documenting systems and operating procedures for your current business tasks.
Create an organizational chart with all the roles you play. Look at the parts of your role that you are willing to let go of. Then identify who can fill those roles or if you need to hire.
What advice can you give to business owners who are reluctant to delegate responsibilities and relinquish control over aspects of the business?
DO IT! It is hard and it is worth it. Delegating and letting go will give you more time to do the things you LOVED about your business in the beginning.
Start small. Find small tasks and roles you can let go of.
Keep practicing. Letting go does not happen overnight.
Do you see "sustainability" as an added cost for your business?
Yes. Building a business that is sustainable takes more time and money but it's worth it.
Are there any specific accommodations for seasonal businesses whose busiest times are concentrated only during certain parts of the year? (This is especially important in Maine, with many seasonal operations).
Preserve cash during busy times. Make sure you have an annual budget and are putting enough away during the busy times to get you through the slow times.
Put systems in place that allow you to hire and train key people each season. The more systemized you can make this process the less stress you will encounter as an owner during the busy season.
Plan for downtime in the middle of the season. Too many owners burn out in seasonal businesses. Schedule time off.
Make strategic planning a priority. Set aside regular time during the season to work 'on' the business.
How do you see Maine's economic and business culture changing post-pandemic?
I think we are going to come through this and be stronger than ever. During the pandemic, we have learned to work smarter and run leaner. We have had to purposefully stay connected to our clients and be more strategic in creating new connections. I watched many clients take time this year to engage in strategic planning with more energy and passion than ever before. These courageous business owners were fierce in their resolve to stay in business while planning for their future. I have been in awe of their bravery, authenticity, and perseverance. I am personally excited for our future. It's going to be fun to get back out and network in person with all the amazing business owners we have in the state of Maine.
Also, Zoom is here to stay ?
About Michelle Neujahr
A no-nonsense, contagiously positive straight talker, Michelle Neujahr is an energetic entrepreneur and brass-tacks businessperson. Serious about helping businesses grow, she brings a depth and breadth of real business experience to each one of her clients—whether a small business owner or a multi-million dollar corporation. For Michelle, growth is about creativity, accountability, and strategy. She knows how to get her clients there because she's done it herself.
Before starting nu-yar, Michelle owned a seven-figure, Minnesota-based renovation firm. She has spent time in the corporate world as a director of sales and marketing, and she co-leads a business growth group for the Small Business Association called ScaleUp. There, she helps mid-sized companies through the steps necessary to scale up their business. Michelle also serves as an Associate Professor of Business at Southern Maine Community College, where she teaches entrepreneurship and marketing.
Michelle has a BA from the University of Minnesota and an MBA from the University of Southern Maine.
Michelle is a wife, mother of three, grandmother of three, an entrepreneur at heart, and a lover of chocolate. She's also a genuine connector of people and ideas and a tireless advocate for her clients. Michelle has the unique ability to help business owners feel more comfortable in who they are and what they are trying to do by helping them create, implement, and maintain successful strategies for growth.