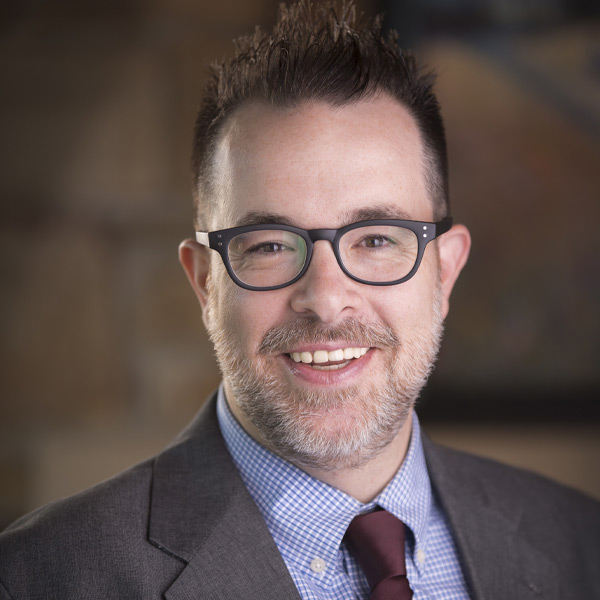 How the Shop Local Movement Impacts Maine's Economy with Cary Tyson
Local shopping means local power. Local businesses were slammed harder than most with the effects of the current pandemic. This holiday season, you can make a difference by shopping locally. Executive Director of Portland Downtown Cary Tyson explains how such a simple task can better your own local economy.
What are some of the economic benefits of the shop local movement?
Local shopping means local power. When we support our small, independent businesses, we help ensure our local economy isn't tied to the fortunes of corporations or chains headquartered who-knows-where. Our local businesses support location actions – be that the local baseball team or something as straightforward as getting their haircut locally. Shopping locally helps expand the middle class & reduce inequality. Entrepreneurship fuels job creation and our local businesses tend to generate more tax revenue at a lower cost to the public.
How can business owners encourage customers to spend locally?
It's important for our local businesses to make purchasing as easy as possible. These days you don't have to leave your couch to ensure something shows up on your doorstep in just a day or two – sometimes less. That needs to be the case for our local businesses as well. Having an up-to-date website, using social media channels and having a robust advertising campaign are all important strategies to staying relevant. We used to say "if you're only open from 9-5 you're catering to the unemployed". Now you can be open 24/7 but people need to know that's an option with your local business.
How has the pandemic impacted the shop local movement?
There aren't many good things about the pandemic but one is that we've seen local businesses focus on their websites and social profiles. They've turned inward & spent time working to ensure you can purchase their items online. It's also made us realize how much we value interaction with others. To that end we've seen outdoor dining expand exponentially. It's really led to a more vibrant street life.
What are some of the biggest barriers to a robust local economy?
Incentives are few & far between for our small businesses and entrepreneurs. Rarely do you find a small business that's an expert at all facets of business, that is – marketing, inventory, customer service, payroll, merchandising, etc. etc. So it's important to recognize the gaps & contract accordingly. Ignoring the gaps is a recipe for disaster. Moreover, we're veering closer & closer to something akin to monopolies in certain areas of our economy. It's hard to compete against the uber-powerful. Keeping a balance is important. This is a lesson learned the hard way by so many of our mill towns that struggled when the primary employer closed shop. Plus, we have to teach entrepreneurship and good business practices, particularly to young people. That's something that we've not been particularly great at but it's also an opportunity.
What is the importance of tourism to the Maine economy?
Tourism is our number one economic sector, according to a variety of analysis. However, that can make us vulnerable to economic shifts such as the recent (and current) global pandemic. While tourism is and will likely always be critical to the economy of Maine, it's important to diversify. We've seen some creative approaches in the last 17+ months. These range from the way/regions we advertise to the experiences offered. Portland, Maine and particularly downtown is a world-class destination. It's important we offer that kind of experience to visitors. This, for example, is why we're working on advocating for additional public restrooms, as one example of our work. People often only remember certain experiences on trips. This is why we want to make sure people can have positive memories of their trip to Portland. Plus, one of the things we've seen grow is the craft beer scene. Something we didn't see as much a decade ago is now we have a sector of tourism often centered around visits to breweries & pubs. Good public restrooms are important for that visitor and all the others.
How does Portland Downtown help local businesses prosper?
Portland Downtown serves as a network weaver and convener. We host a Downtown Business Committee (DBC) where our community has an opportunity to share & network. Too often networking is one of the things that get dropped in today's busy world. While we haven't had the opportunity to gather in-person recently, we're looking forward to the day that returns.
Our mission is to stimulate a thriving, vibrant & sustainable community. Part of that effort focuses on ensuring our business community thrives. We host our cadet program in partnership with the Portland Police Department during the busy summer season in an effort to engage business owners and visitors. It also serves as both community development and job training. We partner with the City & LearningWorks on a graffiti fighting/removal. We've sponsored three murals (with more to come) to improve the quality of place – and are in the midst of a fundraising campaign for a large gateway mural at 55 Forest Ave. We have a robust marketing arm that promotes downtown as both a place to shop and live – and so much more. Follow us on our social channels to get a taste of our work!
Do you have any advice for local business owners on marketing during the holiday season?
It's important for our small business owners to know their audience. You have to carve out time to market. It can't be one of those things that gets dropped or "you'll get to". Track what works & double-down on that. Use no-cost tools. Social channels are important but recognize how & where those are being monetized and dedicate some of your budget there. But don't forget the basics – e-newsletters, keeping your website up-to-date, digital ads and partnerships. See if your neighbors want to partner on an offer – this benefits both of you & the area you're located as people often shop at more than one spot in specific geographies.
Can you provide any insight into the events, promotions or other initiatives can we look forward to from Portland Downtown this upcoming holiday season?
We'll kickoff our Monument Square Tree Cam the day after Thanksgiving. That was one of our 'pandemic pivots' last year. It was a hit across the globe! We had messages from Russia, England, Australia – you name it. It streams on our website as well as our YouTube page. We encourage people to stream it to their smart TV as it creates a very holiday vibe in your living room or bedroom. We also have our Merry Madness Passport available at no cost. The passport offers a great way to support local merchants and provides discounted offers in all sorts of sectors. Click here for availability!
What are some ways local business owners can network with each other?
One way is to join our Downtown Business Committee (DBC). We meet via Zoom & discuss issues related to small business, entrepreneurship and current issues facing our community. Sign up for our e-newsletters or send me an email & I'll get you on the list. But our other partners ranging from the Chamber, Portland Buy Local, SCORE & others have wonderful resources & networking opportunities. Give them a follow on the social channels &/or check out their websites for more.
If you could change one thing to improve the business ecosystem in the state of Maine, what would it be?
I'm impressed with the support system for entrepreneurship in Maine. So many extraordinary organizations working to improve the business climate I'm hesitant to mention any for fear of leaving any out. I've also found them all very open to partnership. If I had their ear, I'd take the time to remind folks that by-and-large, job creation often happens in that 1-5 year range for start-ups. To that end, it's important to support and engage entrepreneurs early on.
I'd also remind folks to take the time to visit & network. It's easy to get so caught up in your own world, it's hard to escape. Dedicating some "Zoom time" (previously coffee time or windshield time – time when you go purposely to visit peers & mentors). Remember, it's conversations that are the invitation to change. Extend the invite, accept the invite.