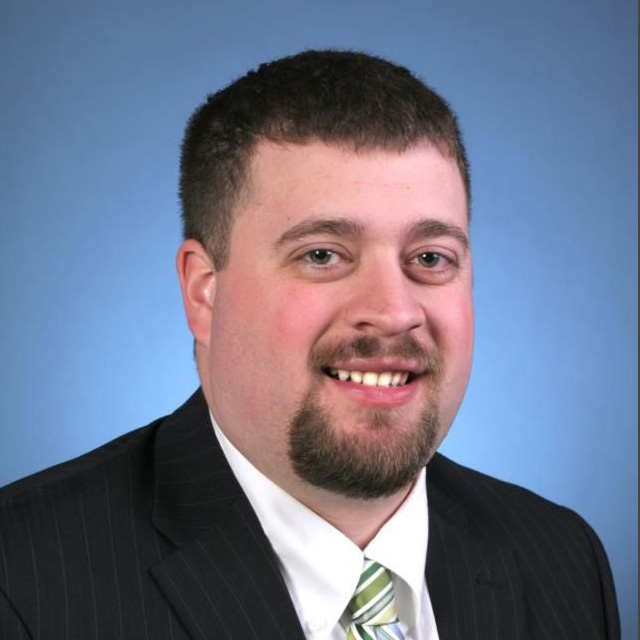 The Ins & Outs of Government Contracts
This month we caught up with Maine native Bryan Wallace of the Maine Procurement Technical Assistance Center, who has a passion for creative small business planning. Bryan filled us in on some of the ins and outs of government contracting, helpful tips on acquiring these contracts, and some of the "strangest" he has learned about over his career.
Hi Bryan! So, how does your organization assist Maine businesses?
The Maine Procurement Technical Assistance Center (Maine PTAC) is a program hosted by Eastern Maine Development Corporation. It is a statewide program, with seven counselors. We work with Maine businesses who want to make the government a customer. Our counselors assist with the registrations and certifications necessary to compete in the local, state or federal marketplace.
What is the process for getting government contracts? Does it change if they're going after federal, state, or municipal contracts?
The process will often be less about who the buyer is and depends more on what kind of product or service a business provides. Typically, the process begins by answering two questions, "does the government buy what I sell?" and "how does the government buy what I sell?" The next step in the process is identifying opportunities. Finding a meaningful request for bid, or a request for proposal can initially feel overwhelming. Maine PTAC offers a free service called Bid Match, which can notify a business of meaningful opportunities. The final step for getting a government contract involves being a responsible bidder, or responsible vendor. This means the business should be established, reputable, responsive and demonstrate that it can perform or provide what is being requested at what the government considers a fair market price.
How does a government contract differ from a typical business contract? Are there different terms, rules, or regulations?
There are a lot of different terms and rules in government contracting. For federal contracting it's important to understand that a majority of purchases are for what they call "commercial items". An experienced business with business-to-business sales or private sales might immediately think of off-the-shelf items, but the federal government's definition is much broader, and so a business might be surprised to learn that they actually provide commercial items in the government's eyes.
The Federal Acquisition Regulation (FAR) is the rulebook for federal contracting. It's important that a business understands the rules of the game if they're going to play. It's also important to keep in mind that the majority of the FAR is directed at the federal government and the contracting officers they have warranted the authority to obligate taxpayer dollars on behalf of the government.
How does a business register to go after and win government contracts?
There is a registration process for just about everything. Federal, state and municipal buyers each have their own process and nuances. Federal contracting requires a business to register in the System for Award Management, found at SAM.gov. The State of Maine has the Vendor Self Service web portal. However, each state has their own registration or vendor portal, and Maine PTAC counselors can work with businesses to identify requirements and navigate those.
Lastly, the process for contracting with towns, cities or municipalities can vary greatly. A lot of local towns here in Maine don't require anything other than the submission of a bid, or RFP. However, contracting with cities such as Houston, Texas or Chesapeake, Virginia has a registration process similar to that of a state.
What tips do you have for a company in terms of marketing to a government agency?
Do your homework. Give yourself an edge by identifying key upcoming projects or purchases that a particular department or agency has. Reach out to them and sell your product or service by describing what problem of theirs you solve for them.
At the federal level, USAspending.gov is a good site to research, also a lot of federal agencies will post their forecasts on their own sites.
What types of businesses can land government contracts? Are there certain verticals that do better?
The United States Federal Government is the largest customer in the world. They buy everything, from pencils to janitorial services, from software to aircraft carriers. As you can imagine they can buy in bulk, but they also buy small numbers of items.
What are some of the "strangest" government contracts you're aware of?
We haven't been directly involved, but yes, these contracts actually happened.
The Smithsonian Institution spent $30,000 on dog and cat food in 2013.
In 2016, a three-year $406,980 contract was signed with the VA office in New Orleans for yoga and tai chi classes.
Also, in 2016, the VA office in Sarasota, Florida spent $13,146.72 on a bingo console.
More locally, the federal government spent over $50,000 for a bronze moose statue here in Maine at the Van Buren Land Port of Entry
What types of ownership might give us an advantage? Such as veteran or minority owned businesses?
The U.S. Small Business Administration has several contracting assistance programs. The federal government has contracting goals for each of these categories.
Small Business (SB) – 23%
Woman-Owned Small Business (WOSB) – 5%
Small Disadvantaged Business (SDB) – 5%
Includes associated 8a program
HUBZone – 3%
Service-Disabled Veteran-Owned SB (SDVOSB) – 3%
The U.S. Department of Veterans Affairs also has the Vets First Verification Program which allows verified businesses owned by Veterans or Service-disabled Veterans to compete for VA set aside contracts.
Are there other things companies can do or promote to make them a more attractive choice for a government contract?
At the end of the day, it is still relationship building and personal sales. I was at a conference where a presenter said, "The government doesn't buy things, it's just people that buy things." It's important to build these relationships before a contract is available. A business should use requests for information notices and sources sought notices as marketing endeavors. Use these opportunities to sell yourself as the industry expert and as the solution.
What kind of cybersecurity precautions need to be in place before contracting with the government?
There is a federal requirement to protect federal contract information. There are fifteen basic requirements to meet that. A lot of those are really straight forward business practices. It's estimated that at least 70% of small businesses fall into these requirements.
On top of that, some clients who have controlled unclassified information need to meet the additional requirements of NIST 800-171.
This is a hot topic, with a lot of variables. I would encourage any business who is involved or would like to get involved with DoD work to reach out to a Maine PTAC counselor for more detailed information that would apply to your specific business.
What are some of the common mistake's businesses make when going after government contracts?
Completeness of proposals and meeting timelines or expectations.
Incomplete proposals are the simplest way to ensure your offer is not considered. Imagine you're the contracting officer. You have 17 proposals submitted to you. At first glance you see three of them are incomplete. You smile to yourself, because you just saved yourself a couple hours or reading by realizing you only have to review 14 proposals! All because three businesses can't follow instructions. You don't want to award a contract to someone who can't follow instructions, right?
Meeting timelines is also critical. If a request for bid is due by 2:00pm that really means in-hand by 1:59pm. Not postmarked by that date and received in the next day's mail. Not on a UPS truck en route. Not emailed at 2:01pm. In that same line of thinking is meeting expectations. If a solicitation says there's a mandatory site visit on July 10 at 4:00pm, you have to go. Don't try to schedule something that works better for you. Don't drive by to try and conduct your own site visit. Most importantly, don't put in all the effort to submit a proposal if you weren't there. It was likely mandatory for good reason.