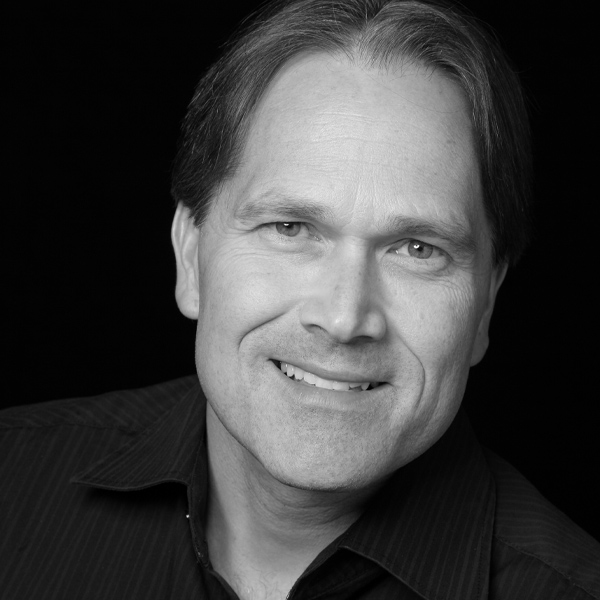 How to Get or Give Business Mentoring with Tom Rainey
As a business owner or entrepreneur, have you ever found yourself considering the possibility of mentorship? Or maybe you've found yourself asking how you know when or if you're ready for a mentor? If this sounds like you, then The Maine Center for Entrepreneurs is step number one. MCE's mission is to build and lead a community of growth-oriented businesses in Maine, by providing the training, connections, coaching and mentorship they need to commercialize and grow their ideas, products and services in an effort to drive the growth of Maine's economy. Executive Director Tom Rainey is here to answer all your questions.
What motivates you to offer your expertise and services to business owners?
There are a few ways I could answer this question. Entrepreneurs, to me, are our modern-day heroes who tackle compelling problems that are worth solving. They are wealth and job creators. They are innovators who contribute to society and make our lives better. They are optimists by nature, who see opportunities that others don't see, and have the courage and tenacity to pursue their dreams. It's incredibly motivating and rewarding to work with people like that. Their energy and enthusiasm are contagious. The way they step out of their comfort zones and overcome frequent challenges is inspiring and makes me want to help them succeed. I'm also endlessly curious and enjoy the variety of people and businesses we work with.
How do business owners know when they are ready for mentorship?
I would argue that anyone starting a business should seek out mentors as soon as possible. There are different levels of mentors. Some in our network are what we call "coffee mentors" who are willing to simply meet and discuss business ideas on a one-time basis. They are perfect for bouncing ideas off of regarding new products and services, and customer discovery. Other mentors are willing to make longer-term commitments and often bring deep subject matter expertise to help new businesses avoid common pitfalls and get off to a strong start.
How does MCE match businesses with the right mentor?
The Maine Center for Entrepreneurs (MCE) is celebrating its 25th year in operation this year and we have a lot of experience in recruiting qualified mentors, setting expectations and the "rules of engagement" with them, and carefully matching them with companies going through our various program and the programs of our partner organizations across the state.
We currently have 220 volunteer mentors in our network. Because this is such a critical component of the services we provide, we have a dedicated Maine Mentor Network manager named Terry Johnson. Terry is masterful at assessing a business' needs and connecting them with the right expert in our database. In addition to general business expertise, over the past five years we have been actively recruiting industry experts from the food, beverage, bioscience and outdoor brands industries to support new programs we're offering in those areas.
What are some good qualities of a good mentor?
Besides the expertise and experience they bring from their area of specialty, good mentors are excellent listeners, direct and honest with their feedback and tactful in how they deliver information to their mentees. We find that MCE mentors are often motivated by a desire to "pay it forward" and share their skills and experience to help a new entrepreneur based on their life experiences.
The mentors benefit from the joy of giving and supporting passionate people in the community seeking to create something new. They benefit from the thrill of entrepreneurship and new business creation without the risk that normally goes along with it as a founder. Helping entrepreneurs chase their dreams is very gratifying.
What are the most common obstacles that new business owners run into?
As fundamental as it may sound, many entrepreneurs start a business without a well-conceived business plan that includes realistic goals and objectives and an in-depth understanding of their target customer, the size of the market they are addressing, the competitive landscape and how to fund the business as it grows. The list of other potential obstacles is long and most are avoidable, such as poor cash flow management, confusing branding and ineffective marketing strategies, not hiring and investing in the right talent, and not using available trade data to inform business decisions.
Being an entrepreneur isn't for everyone. It requires long hours, hard work, persistence, and the willingness to take calculated risks. The best advice I can give is don't feel you need to do it alone. There are many organizations, like MCE, that are here to help founders avoid these common obstacles through coaching from seasoned "veterans" willing to help.
Why is nailing down your value proposition so important to a new business?
A startup's unique value proposition is a statement that clearly articulates a company's reason for being, explaining how and why it is the best option for fulfilling a market need. If carefully crafted, it serves the important role of differentiating a business from the competition and it demonstrates that the startup understands its unique value and mission. Once honed and refined, this value proposition serves as the key component of a "business pitch" which is used to secure customers, investors, prospective employees, lenders or strategic business partners.
What are the benefits of being an active member of a community of new business owners/entrepreneurs?
The obvious answer here is the sense of belonging and camaraderie that comes along with belonging to a cohort of other entrepreneurs who are all experiencing the highs and lows of forming and growing a new business. Entrepreneurs can learn a lot from each other and become a source of emotional support. It is also a great way to stay current on new opportunities such as grants, workshops, shared labs and makerspace resources, and business leads. It allows founders to step back from the daily grind and get a fresh perspective from people willing to help.
What are some of the opportunities that are unique to Maine businesses?
The Maine Jobs and Recovery Plan, 2021 is an initiative developed by Governor Mills and the state legislature to deploy $1 billion in funding from the American Rescue Plan Act of 2021.
State agencies such as Maine Technology Institute (MTI), Finance Authority of Maine (FAME), Maine Venture Fund will receive millions to disburse as business grants and loans starting in 2022. There are a number of organizations around the state that offer pitch competitions with significant cash prizes. The Maine Center for Entrepreneurs Top Gun Program, Greenlight Maine, Gorham Savings Bank Launchpad Showcase and Greenlight Maine offer prizes ranging from $2,500 to $100,000 in addition to the valuable training, mentoring and visibility they offer.