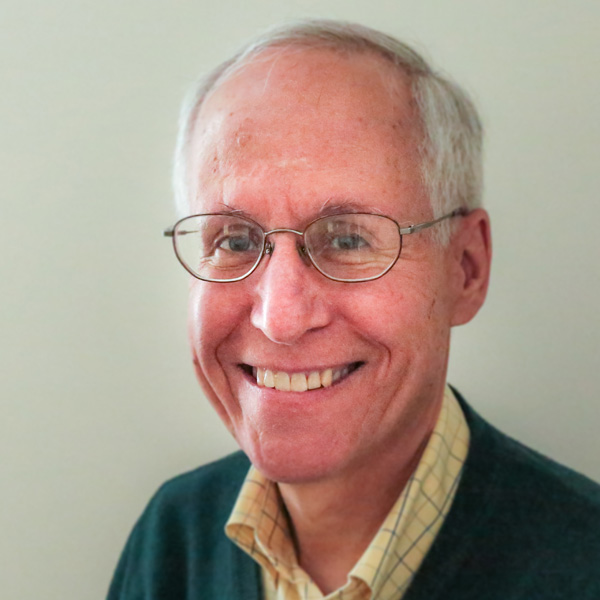 Finding a Business Mentor in Maine
While there have been many changes to Maine's business culture this past year, one thing that remains constant is the struggle budding entrepreneurs face when starting their businesses. To shed some light on this subject, we reached out to Whit Ford. 
Whit has an extensive background in tech, marketing, and volunteerism–but what we wanted to speak with him about is his experience as a business mentor for SCORE, a resource partner of the U. S. Small Business Administration that provides no-cost mentoring services, as well as free and low-cost business education workshops. 
We wanted to hear Whit's advice for individuals in Maine seeking to start their businesses and some key questions they should be asking themselves before embarking on their entrepreneurship journey–and he did not disappoint!
Hey Whit! So, why did you join SCORE, and what do you do there?
I joined SCORE four years ago because a volunteer asked me to consider it. I had met them when another organization was sponsoring and found SCORE's mission, structure, and approach appealing.
I currently serve as a mentor to SCORE clients in Portland, teach several workshops on financial topics, help direct our chapter's workshop offerings, and serve as a resource to SCORE chapters throughout New England that are transitioning to some new internal software.
If you have experience relevant to new entrepreneurs and would consider volunteering for SCORE, please contact us. We will be happy to discuss your interests and explain more about what we do!
What types of businesses does SCORE help grow in Maine?
Our mentors and workshops serve people who are:
Figuring out if an idea could earn them a living
Exploring whether to start a non-profit or some sort of corporation
Learning key skills, they need to know to launch a business
Deciding on their mission, brand identity, and/or target markets
Writing a business plan for partners, lenders, or investors
Developing financial projections
Seeking financing
Analyzing financials to improve an existing business
Doing social media marketing and/or e-commerce
Making decisions, they wish to talk over with an experienced mentor
In brief, just about any new, small, or medium-sized business or non-profit.
When you're working with someone who wants to launch a business, what are the most common questions you hear, and how do you answer them?
What should I focus on?
Where should I start?
Can you help me develop/improve my business plan?
What type of entity should I use (sole proprietor, LLC, partnership, etc.)?
How do I obtain funding?
My lender suggested I work with you; how do I develop a cash flow forecast?
How do I best use social media marketing?
We suggest both of the following for most of the above:
Sign up for a free workshop if one is relevant to your primary questions
Request an appointment with a mentor (our services are free!)
We seek to understand your current situation and goals and help you find a way forward from where you are.
What are some of the common ways people fund new businesses?
From most common to less common:
Personal assets and profits generated by the business (bootstrapping)
Loans or investments from friends or family (if they wish to take this route)
If they have assets to offer as collateral, loans from local banks or credit unions
If their business qualifies, loans or grants from MTI, TechStars, CEI, MCEDD, and other community development organizations in Maine
Top Gun, Greenlight Maine, LaunchPad, Buoy Maine, Big Gig or other pitching contests
What important questions don't budding entrepreneurs ask themselves that they should?
Why will customers of existing businesses use me instead?
How many likely customers exist in the location I serve?
What is the average sale likely to be?
How often will each customer purchase from me?
What must my business do to make the above come true? (Usually a long answer)
How long will it take for the company to generate the personal income I seek?
Do I have the patience, time, skill sets, risk tolerance, and desire to make the above come true even if it takes longer than expected?
How can you get information about your potential market?
Observe your competitors and talk with their customers. Even if you have a completely new product or service in mind, some existing companies will likely lose business as you grow; they will be your competitors.
Talk with your potential customers (not just friends and family). What do they want or need that they cannot find today? What percent of your "ideal customers" say they would be likely to purchase your product/service? How much would they be willing to pay for it?
Make use of the resources available through the Portland Public Library. Their website provides access to a wealth of business information, and they also have a Business Reference Librarian for assistance when needed.
What skills do most new entrepreneurs lack that they should seek outside help on?
Every businessperson has strengths and weaknesses, no matter how many years of experience they may have. People new to entrepreneurship often feel overwhelmed by the volume of information that various sources say they need to know and the breadth of skills a small business owner can benefit from having. A SCORE mentor can help you determine what will be most helpful to focus on now, what can wait for later, and what does not apply to your situation.
Some topics are best handled by accountants, or attorneys, or consultants. But the business owner is ultimately responsible for deciding what advice to take, ignore, or ask more questions. It's your business, not theirs. Business owners need to learn constantly – about their products, their markets, technology, tax law, permit requirements, and on and on. Relying on others to help you acquire the knowledge you need can make the process more efficient and effective.
Should owners and entrepreneurs be worried about sharing their ideas with SCORE? Do they need an NDA?
A non-disclosure agreement (NDA) is not needed. All SCORE mentors must complete a certification and orientation process before they are assigned a client. Every mentor must also review and commit to our Code of Ethics annually, in which we agree to keep client information confidential within SCORE unless the client permits us to do otherwise.
Sometimes we seek to introduce one client to another as a helpful resource. In such situations, we seek permission from both clients before making the introduction.
Is Maine a good place to start a business?
Maine is a wonderful place to start a business because so many people are generous with their time and advice. Mainers enjoy helping other Mainers succeed. While Maine may have more attractive markets for some companies than for others, one person's general willingness to help another out is what makes Maine a great place to start a business.
There are also many industry-specific resources in Maine, and if you are starting a business in one of the areas they focus on, they can be invaluable.
What do you wish people knew before they decide to start their own business?
SCORE mentors help their clients explore business decisions. We do not judge or evaluate your ideas but encourage and help you develop enough factual information to make your own informed decisions. It's your time and effort, so you get to make the decisions.
As attractive as starting a business may sound to many, it takes a lot of work. If you enjoy the work, have a solid motivation to succeed at it, a tolerance for some risk, and perhaps even some other good people to work with, then starting a business can be fun, exciting, and a wonderful learning experience.