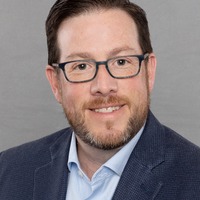 The State of Maine Retailers with Curtis Picard
The world of retail has changed dramatically in the last 2 years to say the very least, and local economies took the hardest hit. Luckily, here in Maine there's a shoulder to lean on, and that shoulder is the Retail Association of Maine. President and CEO Curtis Picard explains what services and resources are provided to Maine retailers, future growth opportunities and more.
How does the Retail Association of Maine represent local retailers before elected officials?
That's our primary mission – to be the voice of successful Maine retailers. We achieve that mission in a variety of ways. We are active participants in the legislative process by helping draft legislation; testifying and impacting legislation that affects Maine retailers; and monitoring various legislative and regulatory matters at the federal, state and local levels. In addition to elected officials, we regularly interact with Executive branch and state agency officials on issues our members care about.
What services and resources do you provide to Maine retailers?
In addition to full-time government affairs activities, we provide a variety of products and services to meet the needs of our members in addition to producing high-quality events throughout the year. Our most popular program currently is our multiple-employers 401k program. We started this benefit about 8 years ago and it has grown by leaps and bounds. It enables participating retailers to offer a retirement solution for their business that often saves tens of thousands of dollars annually. It has become so popular, that we have expanded it across the US so that other state retail associations can offer it to their members.
How has the retail environment changed during the pandemic?
I have always said that retail is a very dynamic and evolutionary business. However, the pandemic certainly brought incredible change to retail through technology. Retail technology advanced 5+ years in the span of a year. When stores were physically shut down, small retailers had to quickly figure out "buy online, pick up in-store" models that only larger retailers had rolled out. We used to talk about 'brick and mortar' sales vs online or e-commerce sales. Now, omnichannel is the more relevant term that reflects offering shopping models how and where your customers want it. They want to be able to see what products you have in inventory, the price and how to find it / buy it / pick it up or have it shipped seamlessly. That's the good news.
The bad news is that supply chain disruptions and workforce challenges continue to be a concern both short and long term. Customers have rolled with it for the most part, but it certainly has been a challenging couple of years on that front.
What are some of the ways you've seen Maine businesses successfully adapt?
The silver lining of the pandemic is that it forced many small retailers who never took e- commerce seriously to quickly figure out how they could continue to stay open virtually when their business was required to shut down. It was painful for many, but the pandemic situation spurred many on to finally make the strategic investments they needed in technology.
Additionally, I was very proud of retailers and the leadership they took in working hard to make sure their employees and customers stayed safe. During those early days, new information and mandates were rolling out, and retailers needed to quickly adapt with things like plexiglass, substantially increased cleaning protocols; limiting the numbers of customers; quarantining returned merchandise; navigating conflicting local ordinances and enforcing facial coverings for a while.
Do you expect e-commerce to continue to rise in the coming years? How should businesses prepare?
Absolutely, and it's not even really e-commerce anymore. It's all omnichannel and you have to be there for your customers both physically and virtually. Many retailers don't even separate the sales out anymore because so many customers may be physically in your store and simultaneously shopping online. They may choose to order the product on their device and have it shipped. Or they find that your store may be out of an item, and they can order it from another nearby store. Not only has it gotten easier for shoppers, they expect this type of service regardless of your size. Additionally, we've seen a shift from having a retail storefront and a separate warehouse for e-commerce. Retailers learned that you can fulfill online orders from your store stock and not a separate inventory in some warehouse.
What do you think shoppers value the most in a retailer right now?
Honestly, the biggest value is the retailers that are able to have a steady supply of desired products. The supply chain issues are real and it will take some time to figure out. So, the retailers that have been able to find alternative sources of products will be a high value to shoppers right now. The other interesting item is to never forget that price has always been and always will be a driver. With rising inflation, it will be interesting to see how much customers are willing to pay for certain products. The price increases are so pronounced in many categories, will that come back and hurt the economy? Beyond that, customers always value great customer service, and a great shopping experience. That experience varies by retailer and target customer, but a lot of work goes into the experience more than customers probably realize.
What are some of the biggest challenges Maine retailers face right now?
The challenges are the same for retail as many other businesses. The seemingly never-ending pandemic; supply chain disruptions; and workforce shortages. All of those will take time to fix and get back to normal. Beyond that, there is a constant challenge for retailers to remain relevant in an ever-competitive marketplace. Even if you look at a beloved retailer like Renys, the reality is that they work hard every day to stay relevant and important to their customers.
There's a lot of work that goes into a Maine Adventure and they do not take it for granted.
Where do you see the biggest opportunities for growth in the retail industry? How can Maine business owners take advantage?
A few years ago, pundits liked to talk about the "retail apocalypse" and that brick-and-mortar retail was going to go away. It was never true then and it's not true now. There was a lot of build out of larger format stores in the 90's and early 2000's, and there probably was over capacity.
But we are seeing some new, innovative new developments like Rock Row in Westbrook which is more of a lifestyle development that will combine retail, with residential, restaurants, event pavilions and medical offices. So, retailers should consider new and innovative developments to expand their growth. Pop-up shops and shorter-term leases have become commonplace and a good way to test-market new locations or formats. Smart retailers continue to evolve, change and take advantage of new opportunities.
What is your biggest piece of advice for Maine retailers in the current climate?
Hang in there. We know you've been going 100 miles a minute for almost two years now and have faced challenges that none of us could have imagined. The good news is that people are shopping locally as they understand how important small businesses are to their communities. We are standing with you and up for you and we all look forward to calmer, better days ahead. Be safe. Be Kind and Be Patient.