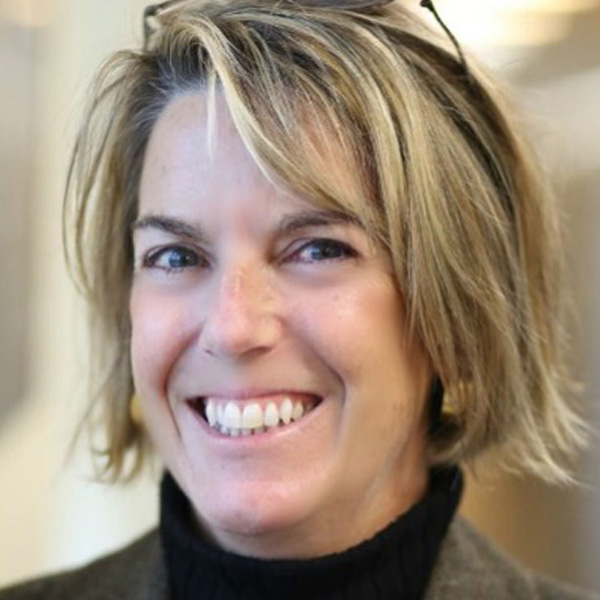 Showcasing Maine Made Products
The state of Maine is known for its thriving arts community, with people from all over the country flocking to Maine for its priceless handmade treasures to bring back home. From books and music to textiles and gourmet food–Maine is a state buzzing with creativity and innovation.
But what has the pandemic meant for this hardworking community of makers? With most of their profits coming from fairs, festivals, and other local events–the state-wide lockdowns and limitations on public gatherings, though crucial for public safety, has created another crisis within these precious communities.
So, how have these individuals fared through these tough times without disappearing? We reached out to Tammy Knight, program manager for

Maine Made

, which builds recognition for Maine products, producers, and industries. We asked Tammy a few questions about what Maine Made does for local artists and how they've navigated through the past year of uncertainty.
Hey Tammy! So, can you tell us about what Maine Made does and the programs it supports?
For nearly forty years, the Maine Made Program (operated via the Maine Department of Economic and Community Development) has had three primary goals:
To showcase the quality and variety of handmade products and specialty foods created in Maine via juried membership to Maine Made, where members can use our nationally recognized branding: "Maine Made – America's Best."
To introduce these products to wholesale buyers from across the US for market expansion.
To offer consumers near and far an opportunity to purchase these products directly from the maker or through one of our Certified Retailers.
This approach leads to increased revenues for the makers, business expansion, and job creation, ultimately enhancing the economic vitality in communities across the state. 
How did the Maine Made Program shift with the COVID pandemic?
In the early days of the pandemic, we initially focused on making sure that our members had the tools they needed to stay viable by assuring they had access to the number of resources available and helping them navigate the processes with the assistance of the Maine Small Business Development Center staff. Their knowledge and expertise remain invaluable to small businesses across the state.
We created a private Facebook group for members to share experiences, concerns and ask questions. This was used frequently and morphed into another resource for posting calls to action that require timely responses. 
Next came the necessary changes to keep these small businesses profitable: e-commerce, shipping, sourcing raw materials, product photography, and optimizing their social media. These elements were critical to reaching consumers that frequented shops, galleries, fairs, and festivals that were either canceled or closed to foot traffic. For many makers, these venues are where they make most of their annual sales. Commerce shifted from in-person to online within a matter of weeks. Being able to provide connections to the resources was paramount.
And lastly, almost overnight, we created a page on our website, "We're in this together–We'll win this together" to promote the many makers who shifted product lines to creating sanitizer, masks, face shields, and soaps. They were part of the solution and deserve credit for their ingenuity and responsiveness.
How do you see Maine Made member businesses recovering from the lack of tourism this past year?
With restrictions being lifted and wholesale buyers ordering products to restock their shelves, I feel we're moving in a positive direction. Our membership is a resilient bunch of passionate makers. With the postponement/cancellation of some major summer activities, they're getting creative in reaching out to consumers by hosting mini pop-up events with 3-5 makers setting up in one location during weekends. These events create an intimate shopping experience that allows consumers to interact with makers personally, hear their stories, and visit different parts of the state they might not otherwise have ventured to.
Has the out-of-state interest in Maine Made fluctuated this past year?
Absolutely! Website views at MaineMade.com were up 68% over the previous year and continue a positive trajectory with 50% of viewers from out of state. Most of the makers we've spoken with reported record-breaking holiday sales, with nearly 40% of holiday orders being shipped out of state. The "Buy Local" program resonated strongly among locals. 
Meanwhile, back at the office, we began receiving phone calls and emails, like:
"I always come to Maine every summer and buy something when I'm there. I need to get my Maine fix. What can I buy?"
"My wife is bummed that we aren't visiting Maine this year; what can I get her that might cheer her up?"
"We love supporting Maine artists when we visit but won't be coming this year. Can you tell me how we can continue that support?"
We asked more questions and pointed them in various directions of product choices for their consideration.
How heavily should makers and artists lean into the "Made in Maine" idea in promoting their work?
It goes without saying that consumers seek products that are quality, unique, and tell a story – those in our program are all that and more. In fact, many wholesale buyers from out of state request that our branding is on the products they carry. It's not just a label but an indication that the product has been juried for inclusion due to sound business practices, quality production, and a commitment to creating the best. By and far, consumers support their local makers by buying locally and understanding the critical role those purchases play in their local economies.
What does the future look like for the wholesale market in Maine?
Wholesale has changed drastically but remains strong and continues to grow as buyers adapt to new purchasing models.
With the cancellation/postponement of some of the bigger wholesale shows across the US, we ramped up our outreach to wholesale buyers registered through Maine Made by introducing them to new members and product lines. Buyers registering for Wholesale privileges at MaineMade.com have increased 42% since the beginning of the pandemic, indicating they are interested and willing to purchase without attending an in-person show.
The New England Made Giftware and Specialty Food Show, held annually in March of each year, converted to a virtual show for 2021–exploring a new format to introduce New England products to wholesale buyers from across the US.
Several national online wholesale formats sprung up almost overnight, allowing makers to reach an even greater audience via sites such as Tundra, Abound, and Faire.
You know a lot of Maine companies. Do you have some personal Maine-made favorites?
It's too hard to pick a favorite; with over 20 product categories and thousands of products in the program, I'm as supportive as possible. Through the years, I've purchased shoes, jewelry, pieces of pottery, prints, calendars, personal care products, cribbage boards, balsam sachets, candles, and more–all for myself and home. Then there are countless others I've gotten for gifts. 
What are the economic opportunities for entrepreneurs who are ready to grow their businesses in Maine?
There are countless opportunities for small businesses at all stages of development. While we offer assistance, it's more determining the need of the business and pointing them to the resources, whether it be Maine SBDC, SCORE, Business Answers, Coastal Enterprises, Real Maine, or Maine Center for Entrepreneurs. Maine has a strong network of support services, each with experienced and knowledgeable staff so that no need should ever not be addressed.
Do you have a mentorship program to help Maine artisans?
Occasionally we might call upon a veteran maker to assist a newer maker with a specific need. That's the beauty of our membership – it's a community of like-minded individuals who champion and cheer each other's success while being supportive in times of need. 
Is there an e-commerce site to buy directly from Maine Made?
We don't do any e-commerce directly through MaineMade.com because many independently owned shops, galleries, and online stores carry Maine-made products exclusively. Consumers can find these locations via our interactive map and Certified Maine Made Retailer page.
Any last thoughts to share?
I'm in awe of our members who've endured during this past year. Their home-based businesses became classrooms; they not only had to make big changes to how they conduct business but juggled the many responsibilities of educating their little people at home. As they were painting, glazing, cutting, sewing, processing orders, and keeping active on social media, they colored, read, learned a new way to do the math, and supervised Zoom sessions. I salute them!