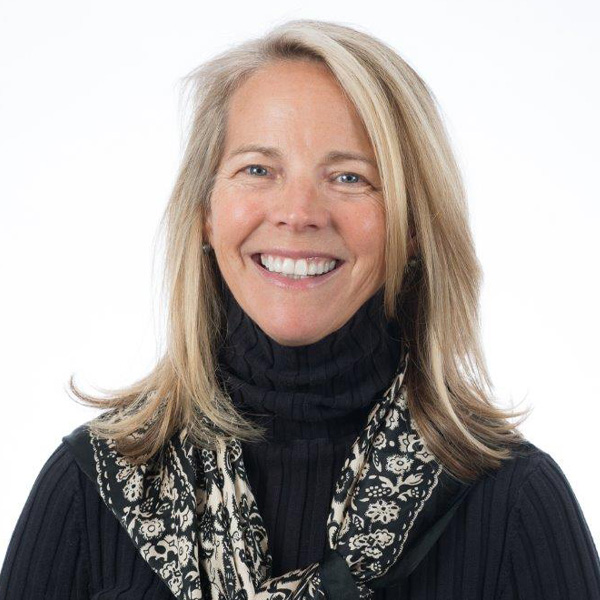 Why Businesses Need Outplacement Services with Holly Smevog
This month on Moving Maine Forward, Holly Smevog of HMS Consulting discusses the benefits of outplacement services, what employees can (or should) expect, how investing in the success of your exiting employees can benefit your company, where to find these services and more.

 
How do businesses know when outplacement services might be necessary or helpful?
Letting employees go is an uncomfortable and stressful experience. Outplacement services are a way that companies can show they care about their employees, even the ones they need to lay off. Medium-sized and large companies are likely to include outplacement in a standard separation package, and with the lower costs of outplacement more recently, this service can be accessible to all. For companies that believe that an investment in their culture and reputation will pay future dividends and help attract and retain the best talent, outplacement is an investment that pays back many times.
How does helping terminated employees move forward with their careers benefit the company they are leaving?
When outplacement is done well, the departing employee is much less likely to speak ill of the employer. This can keep a company's reputation intact. Online platforms such as glassdoor.com influence the entire workforce's opinion of an employer by sharing "internal" perspectives on company culture. Because workers who receive outplacement are more likely to land on their feet with a new job sooner, they spend less time focused on the negative experience they just went through.
Additionally, when a worker is let go, the former team is impacted. Remaining employees may wonder if they are next in line. If they see that laid off coworkers are treated humanely and with respect, team morale is more likely to stay high.
What can employers and employees expect from an outplacement provider? How does their presence change the communications between the company and former employee?
As soon as outplacement service has been activated, the provider will reach out to connect with the laid off employee. At this point, conversations between the employer and the laid-off worker are complete. The outplacement firm helps the employee shift focus toward the future.
Many outplacement firms will initially evaluate the employee's needs and goals in a face to face (or zoom!) meeting. The firm will assign a dedicated career coach, like myself, who partners with the employee throughout the transition. The coach will meet with the employee regularly and guide them through a process that typically includes goal setting, development of a new resume, a LinkedIn profile update, job search tactics, interview preparation, and negotiation skills. In my experience, over 80% of workers who engage in this process land a new job within 3-6 months.
How should employers plan for layoffs or budget for outplacement services?
Many companies evaluate outsourcing partners as part of an overall talent strategy. Typically, Human Resource departments lead such efforts and will budget for outplacement on an annual basis, based upon projected turnover rates. In the unfortunate event of a large upcoming lay off, including a line item for outplacement service costs reflects thorough financial forecasting.
Outplacement services are often provided on a "per employee" basis. In such a case, budgeting during a normal year can be projected based on historical turnover rates. For very large companies who are considering large layoffs, some firms offer "project based" outplacement services to help the company negotiate all aspects of such a sensitive event.
Is it possible for former employees to turn down outplacement services? Why might they choose not to accept career help from their previous employer?
Yes, outplacement is optional. Some employees may choose to perform their own job searches or may be well along the path toward a new job.
How does investing in the success of your exiting employees help your company's employer brand?
Online platforms such as GlassDoor, Indeed, and LinkedIn contain a great deal of information and opinions about employers. And many of these opinions are not favorable! It is in every company's interest to be thought of as an employer of choice. And the best companies include their approach to employees as a part of their overall brand persona.
What is often the biggest hurdle for former employees transitioning from their previous workplace?
I see two hurdles in most of my engagements. The first is working through the emotional trauma of sudden job loss. Leaving a relatively stable environment and entering an unknown future can be scary. Losing a paycheck only exacerbates this. Part of a career coach's responsibility is to work with the employee to identify skills they can be proud of and to craft a story about their next career step that boosts the employee's confidence, helping to overcome emotional uncertainty. A trained career counselor acts as an advocate for those in career transition, at their side every step of the way.
Second, many outplaced workers are re-entering the dramatically changed job search market for the first time in many years. Technology such as applicant tracking systems, LinkedIn networking, job postings on Indeed, etc. require job search skills that didn't exist a decade ago. A good career coach helps the employee navigate the market and "tell their career story" in the new digital environment.
What are the pros and cons, for both employers and employees, of choosing a virtual career coaching service?
Let's start with the pros. For companies, virtual career coaching services are more affordable because they deliver a high percentage of job search guidance and employee support digitally. Another benefit for companies is the ability to compare offerings from providers nationwide to find the best fit and value for their needs. Employees also benefit from virtual career coaching services with connections to opportunities outside of their local market. Given the ease with which business meetings can now be conducted virtually, employees also benefit from greater flexibility and improved access to services. And digital career coaching services are increasingly offering digital job search tools — such as online assessments and workshops – 24/7.
Virtual meetings are not for everyone. Some people prefer the high touch and personal communication that can only happen face to face. Such services are critically important; however, they may be more expensive.
How can Maine companies find the right outplacement partner or provider?
Well, it's hard not to say, "Look no further, you have found me!"
HMS Consulting provides all the services described above. For local clients I am happy to meet face to face with individuals or groups and leverage my extensive professional network. Over the past 18 months, I have also helped outplaced employees from Fortune 100 companies nationwide land on their feet again. I love this work and have enjoyed achieving mutual success with my clients.
Additionally, a basic internet search will highlight the top providers in the marketplace. For large employers, a detailed evaluation of different websites is a good place to start. Many companies are happy to consider Requests for Proposal.
Please feel free to connect with me on LinkedIn at https://www.linkedin.com/in/hollysmevog/ and learn more about my services from my website at https://hollysmevog.consulting/.