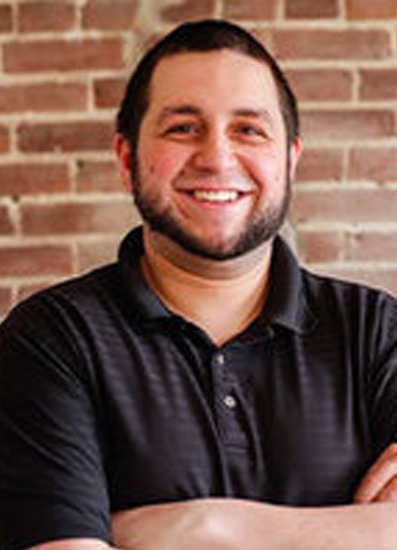 Why Local SEO Matters for Maine Businesses with John Paglio
In Maine, we pride ourselves on the abundance of local businesses that make their living here, and the support our communities show for them. But that doesn't mean it's easy to be a thriving local company, especially when it comes to competing for organic search traffic. Local SEO expert and Digital Marketing Manager of flyte new media, John Paglio, gives you the breakdown of why SEO is important for local businesses and how your company can begin to tackle it.
How is Local SEO different from broader search optimization?
Local SEO is different because you're taking into consideration your local audience who will be stopping by your storefront or calling you for immediate service. Your keyword strategy shifts to localized keywords as well as broad subjects. If you're a plumber, users in your service area aren't looking for pipe unclogging products for Christmas, they're looking for someone to come clean their pipes in the near future. "Near Me" searches play a huge role in SEO in which the algorithm will take into consideration the proximity to that searcher.
Why is it important for Maine businesses to prioritize Local SEO efforts?
Maine is a state that touts small business and entrepreneurship, and with that comes increased competition. If you want to show up for local searches you need to make sure your Local SEO is better than your competitor down the street. If I were starting a new business in Maine tomorrow, 3 months after my website was built, I would focus on optimizing for local search.
Creating a Google Business Profile, adding local keywords across all pages, generating reviews on Google and other relevant sites, and partnering with local charities or nonprofits.
What are some of the basics of Local SEO that all businesses should be following?
Creating product and service pages for all products and services. The more pages you have the more chance you have to rank on Google both organically and locally.
Focus on attaining quality reviews on Google. Reviews are king in Google's algorithms.
For service-based businesses, if you do work in different regions, create region pages in order to show up for each area. Google likes to see pages that are specific to a topic. In this example, you want to make sure that if you service Cumberland and York counties that you have individual pages discussing each.
What makes local search so difficult to rank for?
Competition. There's nothing worse than being a Chiropractor when there are six other practices all within a 5-mile radius of your office. With the newest algorithm update, Google heavily relies on proximity to a business when serving results to users. If you're in an industry with a "industry giant" they likely have more manpower to update and optimize their Local SEO so that can also be a big hurdle to overcome.
How does Local SEO go beyond just your business' website? Where else should businesses be showing up?
 Social media is becoming a bigger and bigger vehicle for local searching. Ensuring that your profile is set up on Facebook and LinkedIn will assist in the local search visibility.
Niche review/directory sites are an absolute must. If you're a wedding vendor, WeddingWire, The Knot, and Real Maine Weddings are all places your business should be listed. If you're a nursing home, A Place for Mom and Better Business Bureau are great resources. Do some searching to find what online directories are suitable for your industry.
How does mobile search impact the importance of local search?
Having a mobile-friendly and responsive website will make the biggest difference in your website's position on Google. Google has moved to a "mobile-first indexing" method where it looks at how your website and keywords perform on mobile rather than desktop regardless of the device type of the user.
Google's SERP's have also (for the most part) gotten rid of pages of results. It's an endless scroll where you can "load more results." This doesn't bode well if you're on the second page or greater, so optimizing for local search is key to getting seen on mobile devices.
How can businesses measure the success (or shortcomings) of their local SEO efforts?
Outside of the obvious answer of Google Analytics there are two free Google tools that can help you measure your success and failures. Google Business Profile (formally Google My Business) has an entire reporting dashboard where it shows you how many users called, requested directions, and clicked on your website. Those numbers are important to measure on a monthly basis because your business listing is showing up either in search or on the maps during a search.
Google Search Console is the other tool which can show you all the keywords that users are searching for to find your website. This will give you insight into how the users are searching. For example, if you're a marketing agency that lists "PPC Services" but you find that users are searching for "Google Ads Services" then you should think about changing your Local SEO strategy to include that new keyword.
What are some of the best strategies to evaluate your local competitors?
There's nothing crazy or expensive that I'm going to suggest. The best way to understand your local competitors would be to do a search for your product/service and see who shows up in the local map pack and in the organic rankings. Is your business in that pack? If not, is it because of your searching proximity? Is it because their website has a better keyword strategy? Is it because they are getting more quality reviews than you? Almost all of the key indicators are on the surface and you won't have to dig deep to understand why you're not ranking.
Is it worthwhile to run search ads as a local business?
Absolutely! If you're running Google Search Ads, you can bid on local keywords as well as target a very specific area. You can also connect your Google Business Profile to your Campaigns. If you do this, you'll be able to pull in the nearest location's contact information and the users can click a phone number or address right from the ads.
What are some resources businesses can turn to for learning more about local SEO best practices?
BrightLocal is my go-to Local SEO resource. They're on top of everything happening on the local scene and are always creating engaging content to help further everyone's understanding on Local SEO. If there were a few people to follow on Twitter, LinkedIn, etc. it would have to be Joy Hawkins, Greg Gifford, and Darren Shaw.